My contact info: johannad@grps.k12.mt.us ; 406-224-1550; please note texts, calls and email will reach me - Facebook messages will not.
Earth Science
Course Outline.
E
arth science syllabus
.
Powerpoint on Rock Dating and Fossils
.
WORK: Ch 8 #1 dir rdg notes due Weds (Tues for sticker).
V
ideo on disturbances (using playdoh models)
. Page of info. on
angular unconformities, disconformities, and nonconformities
.
Survey system video
.
Video on disturbances & unconformities
.
Good
review on all aspects of relative dating of rock
layers.
Half life simulation
for absolute dating,
video on fossil formation
.
Excavation in La Brea Tar
Pits.
Laetoli footprints site visit
.
Review video: earth sci
lesson.
LONG (41 min) video on relative vs absolute dating .
Geologic Time: Chapter 9
Friday, 11/30
: Go over test for chapter 8, rock record.
​
​
Intro to Geologic time span
. Go over terms needed-notes (
Berkeley timescale terms
). Make a sample personal timeline.
Tuesday, 12/4-Friday, 12/7
:
Go through the
Geologic Time Interactive
.
Work time on DRN & review questions for sections 1 & 2, chapter 9, daily.
Begin going over the major events and biota of the eras /epochs using
Geologic
Time Scale PDF & taking notes on impt parts.

Fri: ​10
Great Geology
videos.
Geologic Periods Song
. Article:
Lost bits of Gondwanaland
.
Mon, 12/10:
3 Seconds Message
.
​10
Great Geology
videos.
Section 1 review questions.
Concept Mapping of Eons, Eras, Periods and Epochs.
Animations/Interactives:
Paleogeology
(Geology).
Traveling thru Time
(Smithsonian).
Go over
this site on mass extinctions
.
Tues, 12/11
Citizen Science -
billy barr video
.
(Caden, Cassandra gone).
Finish previous work. IF finished with all of Section 1 & 2 work, then read sec 3, & do the review questions.
Weds, 12/12
: Introduce
timeline project
, begin work. Example presentations (
Precambrian
,
Paleozoic
,
Mesozoic
,
Cenozoic
)
Thurs, 12/13 - Weds, 12/19:
.
Finish timeline for each group, research, and presentation. Resources:Basic
chart from AOML/NOAA

​Overview of
geologic time
;
another overview/might have some tidbits
of info.
Great
UCMP Interactive site for all time periods
(including Precambrian divisions)
http://www.ucmp.berkeley.edu/quaternary/holocene.php
UCMP
Berkeley Online Exhibits for History of the Earth
(above link included on this page)
​Cenozoic Era:
livescience
; Mesozoic Era:
livescience
; Paleozoic Era:
livescience
; Precambrian:
livescience
;
Excellent
Virtual Fossil Museum
- click on your era (or go to Home at the top of the page)
​
Paleo Meterology NOAA
;
PaleoGeology Map
​http://www.physicalgeography.net/fundamentals/10b.html
Giant
wolf-like otter fossils found in China
, from the Miocene
http://palaeos.com/index.html
UCMP Project:
Geologic Time Scale
resource.
Rock
Record, Fossils, History of Earth
(massive file).
Be careful of Preceden site (it's do it yourself timelines, info not certified)
Powered by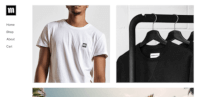 Create your own unique website with customizable templates.
Photo used under Creative Commons from RecondOil