My contact info: johannad@grps.k12.mt.us ; 406-224-1550; please note texts, calls and email will reach me - Facebook messages will not.
Earth Science
Course Outline.
E
arth science syllabus
.
​
Intro video to Earth Science
.
Earth System Science video intro. Interaction of Earth's Systems.
How climate science has changed
. Basic Earth Structure
systems ppt
.
Everything you want to know about
the MANTLE
. How do we
fit into our universe
?
C
h 2 systems ppt
. Sites that might help on Mantle:
1. S
ite that goes over layers of the earth
. 2.
Great interactive site
on the earth's layers! 3.
Site reads
to you about the earth's layers (give this time to load).
Atmospheric makeup
& longest free fall.
I
ncoming solar radiation
(& equinoxes). Energy Budget
Video
.
Quizziz review
(includes sci method). A
kahoot on ch 1 & 2
.
C
hapter 4 - basic chemistry (review) Powerpoint
.
Monday, 9/24
: Go over Test on Earth's Structure. Pre-assessment Basic Chem (ch 4) vocab & periodic table. Finish notes
chapter 4 - basic chemistry (review) Powerpoint
.
Wednesday, 9/26
: Do
pre-assessment answers
. Rev Periodic Table layout. Fill in notes table on
metallic/non-metallic characteristics
.
Thursday, 9/27:
Changes in Mass Lab. (Caden gone).
Friday, 9/28:
Finish Mass/Systems Lab & then Balancing Equations practice.
a.
https://phet.colorado.edu/sims/html/balancing-chemical-equations/latest/balancing-chemical-equations_en.html
(don't worry about weight)
b.
http://www.kentschools.net/ccarman/cp-chemistry/practice-quizzes/balancing-equations/
c.
http://www.physics-chemistry-interactive-flash-animation.com/chemistry_interactive/balancing_chemical_equation_3.htm
d.
https://education.jlab.org/elementbalancing/
e.
http://www.glencoe.com/sites/common_assets/science/virtual_labs/PS16/PS16.html
Monday-Thursday, 10/1-4
: Finish up, review chemistry, ch 4. "Test" finished Weds-Thurs. Pep Rally Friday.
Monday-Thursday, 10/8-11
: Hurricane motion mini-module. Intro video:
Hurricanes 101
. How to use Gizmo site:
www.explorelearning.com/
Log in. Work through animation site & worksheet. Read:
Hurricane information
(NASA). Read a bit about the
Hurricane Hunters
. Make sure you know the vocab. Review with each other. Finally take two online quizzes for the final assessment:
Friday, 10/12:
PreACT practice. Get Directed Reading notes for section 1 ch 3 on mapping and get started, due Weds, 10/17.
Monday, 10/15-Weds, 10/17:
NILE: 3 gone.
Move on to Mapping: Topo Maps (ch 3).
Intro to Earth's reference pts
.
Notes from Powerpoint
(
doesn't
include types of maps & projections in Sec 2).
**Work time for first directed reading notes, due Weds
, end of day.**
Week of Monday, 10/22
:
Top Map Intro
. Go over Contour Line Rules & do Review back of Contour rules.
Topo map activity 1, Drawing contour lines.
Labeling
Contour Lines info & quizzes
.

Making a profile from a topo map
. Vocab 'quiz.' Do 2 Quizziz on Topography. Building an Island relief map.
Week of 10/29: Archeology team or hunting scenario using maps. Review. Test on ch 3 - hopefully Weds, 10/31.
Powered by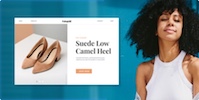 Create your own unique website with customizable templates.
Photo used under Creative Commons from RecondOil