My contact info: johannad@grps.k12.mt.us ; 406-224-1550; please note texts, calls and email will reach me - Facebook messages will not.
Earth Science
Course Outline.
E
arth science syllabus
.
I will be gone Jan 28th-Feb 2nd
.
finish the EQ Essay project & send essay (map goes into INBOX).Watch together
"
How the Earth Was Made
" (45 min). If time left over, work on EQ essay or Ch 22
– Atmosphere, reading and answering sec 1 rev questions. Everyone should be able to get Ch 22 lesson 1 section review questions #1-11 on pg 554.
Friday, 2/1:
Finish ch 22 reading & section review 1 pg 554
(answers to 22, sec 1 due today).
If you get done with that, start on section 2.
Week of 2/4, 2019
: Basics of Atmosphere composition, ch 22. Section Review questions, 1 (supposed to be in on Friday), 2 and 3.
Powerpoint about Weather & Atmosphere
, Chapter 22; and notes.
Complete section 1-3 review questions after reading.
Sec 1 was due LAST Friday.
Videos:
Weather Channel on the Atmosphere Par
t One, Part Two, Part Three
. National Geographic
Weather & Climate
Intro.
Weather vs
Climate - Def & Climate Factors
. Weather Vs
Climate; NDT
. Temperature
Inversions
.
Extra video if you have time or are interested:
Weather Channel movie on Climate, parts 2-3.
​Friday:
Virtual Ballooning Exercise.
Link to the
site for ballooning
. Info
page on the layers
.
Sec 2 due by Friday. Section 3 due by Tuesday, 2/12.
Week of 2/11, 2019
:
Finish the ppt notes.
Atmospheric circulation video
(22 min). Science Fair on Tuesday (1/2 class).
Section 3 due by Tuesday, 2/12. PEP RALLY WEDS.
Climate & Geography video
(9)
*Vocab exercise. Discuss & do in groups: Absorbed Solar Radiation graph on 572.
Atmospheric Makeup
(intro into weather maps). Begin online review (see next Mon).
Week of 2/18:
OnlineRev:
Info on layers
; Complete
Interactive
, good info;
Vertical structure of temp,
pressure & objects;
Drag & Drop Quiz
;
Easy Quiz
;
Winds Rev:
Wind Labeling
;
Sailing Game
;Another
sailing game
(not much about winds but fun).
Good
info on energy flow
, see flow chart down page.
Review on Tuesday, TEST ch 22 Atmosphere on Wednesday.

Week of 2/25:
Powered by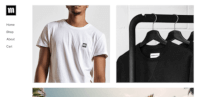 Create your own unique website with customizable templates.