My contact info: johannad@grps.k12.mt.us ; 406-224-1550. Please do not use Facebook messaging to reach me - call, text or email.
General Science Course Outline.
Gen Science Syllabus (expectations)
.
Nature of Science
PPT &
Data Analysis
.
Powers of Ten & Relative Sizes video.
Start on concepts of energy and work, Chapter 4, lesson 1.
Powerpoint
and notes. Video:
types of energy
(w/some misspellings!). Biomass gas production activity.
New renewable energy sources
.Lesson review questions, worksheet activity 18, and a word search. Using a calorimeter to find energy content of food.
Supplemental site for info:
Solar Schools
.
Motion, Speed, Vectors PPT
and notes.
Frame of Reference
video. Ch 4
Lesson 3 Powerpoint & Notes on mass, weight, f & a, & Newton's Laws
.
Friction
.
1st Law & Football
.
Newton's Laws on the powerpoint
. Quiz on Speed, Velocity, Vectors & First Law.
QUIZ answers
Monday, Dec 3rd:
I'll be gone. 1.Watch Videos from front computer: 2nd law
football video
, another
2nd Law video
. And Newon's
third law in space
. 2. Read & highlight Newton's Laws HO (level reading).
3. Finish Cross Word worksheet on Laws of Motion (started so you have it).
Rest of week
: Finish notes on Motion Laws and Gravity.
Newton's Laws on the powerpoint
.
Other 3rd Law videos:
Prof Dave
.
Bozeman Science
.
Read Lesson 4 Gravity, review on 108. Video:
'
Movie Physics Forces
'
- is this possible?
Read & highlight leveled
Gravity handout
.
Week of Dec 10th
: Finish definitions on word search. Apply Newton's laws to car movements. Practice quiz TUESDAY on Newton's 2nd & 3rd Laws & Gravity. More review with kahoots & matching.
Bill Nye video on motion
.
Then finally test on all of Motion, Laws and Gravity on Thursday, 12/13.
​
Then
until Winter Break
- work on Balloon powered car
s:
Requirements & Marking Rubric
.
Powered by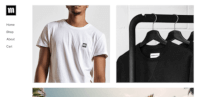 Create your own unique website with customizable templates.
Photo used under Creative Commons from wuestenigel