Welcome back to school - and welcome, new 7th graders, to Math!!
​My contact info: johannad@grps.k12.mt.us ; 406-224-1550 please note text, email or calls work best.
We will be using the series book: Glencoe Math, Common Core edition and we will progress through the boo, usually at the rate of 1 lesson a day. There will be quizzes in the midst of each chapter, review before each chapter test, and unit tests after the end of several chapters presenting one topic. In Math, new skills needed are built upon foundation skills. To help student performance, we will also have math fact speed exercises weekly, that will occasionally be assessed. For the most part, we will not be using calculators, although when the math facts have been mastered, calculators will be used on longer problems to speed our progress. We will also include problem-solving exercises and investigations to help master the new skills being taught.
I don't expect there will be much homework, given these students, just completion of the day's lesson as needed. Once in a while I will assign a special assignment to complete at home, and I expect students to study for tests and quizzes.
​Here is a file of
the course syllabus
.
Unit and Chapter Topics are as follows:
Ratios & Proportional Relationships:
Ratios & Proportional Reasoning (very important in Science!)
Percents
The Number System
Integers
Rational Numbers
Expressions and Equations
Expressions
Equations and Inequalities
Geometry
geometric Figures
Measuring Figures
Statistics and Probability (also very important in Science!)
Probability
Statistics
Our lesson plans:
Weds-Friday, 8/22-24
: Get acquainted, do pre-testing. Chapter 1, Lesson 1 on Rates. Complete Lessons 2-4 on Complex Fractions and Unit Rates,
Converting Unit Rates, Proportional vs Nonproportional Relationships and a Problem Solving Investigation on Strategies as well as the Mid-Chapter Check.
Tuesday-Friday, 9/4-7
: Continue working through Lessons 5-9 on unit rates, direct variation and proportions. Probably a test on this chapter (1) on Tuesday, 9/11.
Mon-Fri, 9/10-14
: Review then test on chapter 1.
Monday-Friday, 9/17-28:
Start Chapter 2 topics on percents, estimation, etc. Lessons 1-4 or 5.
Week of Monday, Oct 1:
Continue with chapter 2 topics about percent. Start review & prep for test.
​
Powered by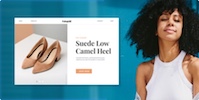 Create your own unique website with customizable templates.