My contact info: johannad@grps.k12.mt.us ; 406-224-1550; please note that texts, calls and email will reach me - Facebook messages will not.
Course Outline.
Review of E/M/C/A.
Electrolysis
Example
.
Powerpoint of ch 4
& notes (here is
a PDF version
).
Videos
: Rutherford's
discovery of the nucleus
.
Radioactivity ppt (
PDF version
).
Kinetic Theory video
. Radiation characteristics (
video
).
Particlequest
.
Difference tween atomic #, mass & mass #
.
Week of Nov 5th:
First, finish the chapter 4 test we started on Friday!!
(ANSWERS)
Chemical reactions, bonding and more on the periodic table (
Ch 5 POWERPOINT for notes
).
Interactive periodic table.
CERN & LHC videos
One
,
Two
.
Week of Nov 26th:
Go over section 3 sec review. Continue worksheet completion - due by Weds. Flame test - INFORMATION, thinking ahead; video, video two, techniques, on Tues. Kahoot, Quizziz.
Periodic Project
(SS: Noble Gases; QD: Alkali Metals; BB: Halogens; EC: Metalloids; KC: Rare Earth groups; LG: Alkaline Metals.
Review: Periodic Table Trends (coloring sheet). Ionic Bond Review. Concept Map. Dot Diagram Review.
Week of Dec 3rd
:
​Periodic Table Project
Covalent & Ionic Bonding Practice & Review. Rev pg 179 #1-11, 18-19, 22-24, pg 181 #1-5.
Fri: TEST on Chapter 5 - Bonding & Periodic Table on Friday, 12/7.
Week of Dec 10th:
Finish the test (for some) on chapter 5-Atoms & Bonding. Continue work on the Periodic Family project.
Conductivity tests. Project due Wednesday.
Where
the elements come from
.
Classcraft quiz:
Math Box on 169. Start Chemical Reactions -
chapter 6 Powerpoint
- notes and work.
Week of Dec 17th:
Chemical Reactions -
chapter 6 Powerpoint
- notes and work. Demos, labs. Balancing Equations: (1-
good lesson & practice
;
demo & game
; 2-
practice quiz
; 3-
more practice
; and
more
) ​
Powered by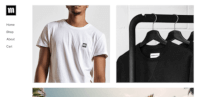 Create your own unique website with customizable templates.
Photo used under Creative Commons from /\ \/\/ /\