My contact info: johannad@grps.k12.mt.us ; 406-224-1550 please text, call or email - Facebook Messenger will not work. Here is the overall
grade 5-6 science course outline
. C
ourse syllabus & expectations
.
What actions
you choose in class is important
.
Scientific Method PPT
. Identifying variables exercise.
Lab safety video
. E
quipment list, labeled diagram
. Metric System & metric measuring (SI units).
Chapter 1, Lesson 1 Introduction to Matter.
Matter is any substance that takes up space and contwains mass. Physical & chemical properties are both used to identify substances. Chemical properties are related to how a substances reacts with other substances and can form new substances. Physical properties are similar for one type of substances & physical changes do not form new substances. Chemistry is the study of matter & how it changes. Substance - a pure material of one kind.
Chimp Graph data analysis
. Ch1 Lesson 2 on Classifying matter.
States of Matte
r review;
Elements vs Compounds
review.
Elements vs Compounds check
.
Video on
Chemical Change evidence
s. Review
video on atoms, elements
and molecules.
Week of Oct 22
:
Kinetic Theory of Matter video
.
Start working on States of Matter using Kinetic theory of matter, chapter 2.
Quiz on the lesson on Friday. HW on Weds
Week of Oct 29 & Nov 5th:
Lesson 2, Changing States: evaporation, melting, condensation, etc. Reading and worksheets.
We will study the water cycle with this section. Each group will create a water cycle poster and everyone will fill out a worksheet with the steps in the water cycle. Use these resources first:
Water Cycle animation
.
Thirstin's Water Cycle tutorial
.
Water cycle information
. Follow a
water molecule thru the cycle
. Parts of the water cycle;
video
& naming.
Quiz on Thurs, 11/8 - lesson 2 'changing states' and the water cycle.
Nov 9th
: Start Lesson 3 on Gas Behavior - will not be focusing on Boyle's and Charles' Laws.
Short
video on factors affecting gases
.
Week of Nov 12th:
Continue with Lesson 3 in Ch 2, Gas Behavior.
Pizza on Monday or Tuesday.
Student's do not need to learn Boyle's and Charles' law - just how gases behave & directly/indirectly proportional. Interactive PHET
gas behavior simulation
. Worksheets, puzzle.
Eventually quiz on Lesson 3, Friday 11/16.
Week of Nov 19-20th
:
Reviewing all of Chapter 2 for a test.
I'll be here Monday (review Kahoots, go over quiz lesson 3, visit with what will be on the ch 2 test) and gone
Tuesday
(Students should complete, on lined paper, skipping lines between answers, ALL the chapter 2 review questions on pages 62-65 of their books. Do #6 on pg 63 & #17 on pg 64 LAST. I expect paragraphs and complete sentences for both!).
Week of Nov 26:
Continue review of States of Matter, ch 2, graphing of gas T/P/V using
Interactive – exploration
together
, then test on Thurs, 11/29.
Start to focus on student's science fair project ideas.
​
​
Good sites for science fair project ideas
.
Sciencing
.
Science Buddies
.
Powered by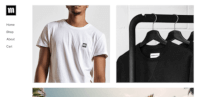 Create your own unique website with customizable templates.
Photo used under Creative Commons from foilman