My contact info: johannad@grps.k12.mt.us ; 406-224-1550 please text, call or email - Facebook Messenger will not work. Here is the overall
grade 5-6 science course outline
.
Weds, August 22
:
Introductions to room & students, to
course syllabus & expectations
. Introduction to science, box investigation. Start
Scientific Method PPT
.
Thursday, August 23
: What
you choose is important
. Finish box investigation. Scientific Method
PPT.
Friday, August 24
: Finish
Scientific Method PPT
. Identifying variables exercise.
Monday, Aug 27
: Finish finding variables exercise. How to measure demos using balances, thermometers & beakers/cylinders.
​Intro to Lab Safety.
Lab safety video
. make our own rules
Tuesday, Aug 28
: Intro to
equipment list, labeled diagram,
& kahoot.
Wednesday, Aug 29
:
Lab worksheet. Safety contract sent home. Demo on burner flames and taking temperature. Equipment quiz. Science big ideas & book layout exploration. Introduction to Classcraft.
Very little class
Thursday
- bus evacuation drill!
Fri, Aug 31
: Save Fred! Finish going over BIG IDEAS of Science.
Tuesday, 9/3-Wednesday, 9/4:
Intro to Metric System & metric practice. Following instructions activity.
Continue in book - start Chapter 1, Lesson 1 Introduction to Matter.
Thurs-Fri, 9/5-6:
Inquiry categorization then reading the lesson on matter, ch 1 lesson 1 and answering questions together.
Start worksheets for reinforcement of basic matter concepts. Demo of different types of reactions.
Homework over weekend:
Write out definitions for Ch 1 Lesson 1, & answer the question under the summary in the worksheets.
Monday-Tuesday, 9/10-11
: Check
homework.
Review activities for Ch 1 Les 1, kahoot. Quiz ch 1 lesson 1 on Tues, start chapter 2 lesson 2 on Classifying Matter. Answer to Questions as HW:
Matter is any substance that takes up space and contains mass.
Physical & chemical properties are both used to identify substances. Chemical properties are related to how a substances reacts with other substances and can form new substances. Physical properties are similar for one type of substances and physical changes do not form new substances.
​Chemistry is the study of matter and how it changes. Substance - is a pure material of one kind of matter.
Weds-Thursday, 9/12-13:
Chimp Graph reading
. Go over Ch 1 Lesson 1 Quiz. Atomic Picture labeling.
Lesson 2, Ch 1 - what is matter made of? Reading and start worksheets on this lesson.
Hand out pizza kits order form and explain - letter home to 5th grade parents.
Friday, 9/14:
Lab on Separating a Mixture.
Monday, 9/17
:
States of Matte
r review;
Elements vs Compounds
review.
Begin filling out/answering the worksheets for Lesson 2.
Tuesday, 9/18
: Complete worksheets.
Elements vs Compounds check
. Review for quiz on lesson 2: Crossword puzzle.
Wednesday, 9/19
: Review-crossword puzzle; classcraft quiz. Quiz on Lesson 2. Start reading Lesson 3, on Measuring.
Thursday, 9/20
: Invasive Species presentation
Friday, 9/21
: Substitute. Finish reading together lesson 3, pgs 15-19 or as far as you get. Answer questions verbally.
Monday, 9/24
: Go over lesson 2 quiz, corrections if needed. Highlight the summary for lesson 3. Write out assessment questions. Do R & R worksheet – volume calculation & write out definitions.
Tuesday, 9/25
: Finish R & R worksheet.
Make a density column. Start R & R worksheet.

Wednesday, 9/26: Finish R & R worksheet. Find density of various cubes.


Thursday, 9/27-Friday, 9/28
: Review with classcraft quiz and kahoot. Quiz on Friday, on lesson 3 - measuring.
** PIZZA ORDERS & MONEY DUE ON FRIDAY.
​
We will be using our Physical Science books over the next few weeks to study the properties & States of Matter, as well as complete an intro to the periodic table & chemical reactions. (Ch 1-5) We will have Data Table and Graphing practice.
Powered by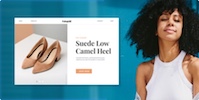 Create your own unique website with customizable templates.
Photo used under Creative Commons from foilman