My contact info: johannad@grps.k12.mt.us ; 406-224-1550 please text, call or email - Facebook Messenger will not work. Here is the overall
grade 5-6 science course outline
. C
ourse syllabus & expectations
. What actions
you choose in class is important
.
Week of Dec 3rd: Monday: start reading on Motion in Lesson 1: Speed, chapter 7, answering questions. (I'll be gone).
Tuesday: go over chapter 2 test; look at different science disciplines. Learn how to use Excel to graph data.
Introduction
to reference points. Summary-R & R worksheet.
Motion
relative to the Earth
. Practice using reference points, enrich - crow with ball table.
Week of Dec 10th & 17th: ​Start Lesson 2 on Speed - reading & calculating our speeds in the gym. How to calculate averages.
Reading Lesson 2 and filling out the study worksheets.
Weeks of Jan 3/4 and 7/11:
Reading
a motion graph
. Review then a
quiz on Speed, Lesson 2 on Weds, 1/9
. Writing up conclusion to our
rusting nails experiment with this OUTLINE
.
Start writing up our science fair investigations in Google Docs.
Weeks of Jan 14 & 21:
Finish the rusty nails conclusion
with this OUTLINE
Mon-Tues 1/14-1/15 we will start on science fair investigation work.
We will also start learning about
Acceleration (ch 7, lesson 3).
Some Thursday & all Fridays until Feb 8th will be spent on science fair investigations.
Good sites for science fair project ideas are on the 2019 Science Fair page.
​
Site with
reaction rate and memory tests
.
Powered by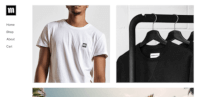 Create your own unique website with customizable templates.
Photo used under Creative Commons from foilman